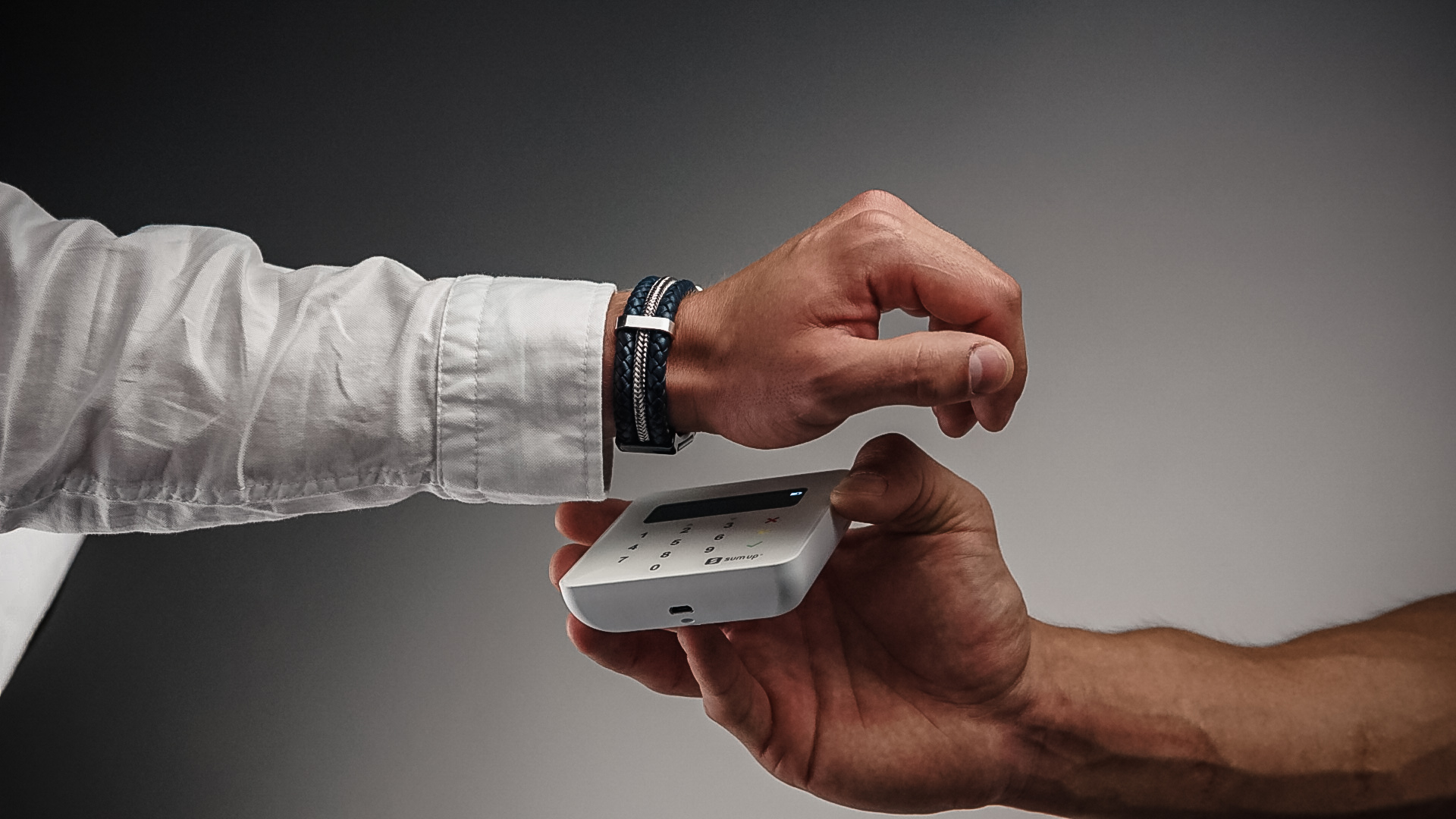 How does contactless payment work?
---
The modern payment wristbands for contactless payments are developed to carry a mini NFC SIM card.
In Germany we recommend the VIMpayGo card, which you can order together with the bracelet in the shop.
There are numerous banks and payment service providers in other European countries, who offer such NFC cards.
A variety of advantages!
---
Better than any smartwatch. No smartphone, no battery charging, no electricity required.
Never twist your wrist again!
Payletti uses the bracelet clasp below, which fits on the arm and adapts perfectly to the infrastructure of the payment terminals.
Usually the contact points are on the top or on the left side of the terminal.
Simply hold the Payletti bracelet at a short distance above the contact point, if necessary search for it gently until it "beeps" or the payment process starts on the display.
A PIN for confirmation is only required for payments over EUR 50 (current bank regulations).
You can find the PIN in the VIMpay app in the card settings.

How do you load money on the bracelet?
---
Via the free app provided by VIMpay, you can activate the card quickly and easily and top up money from your bank account.
You can do this in a matter of seconds if you have a German bank account and connect it to the VIMpay app.
Charge easily, quickly and securely. You can make contactless payments wherever you see the contactless payment symbol. The card is based on the Mastercard network.
Where can you shop with the Payletti bracelets?
Wherever you see the contactless Mastercard payment symbol!
Faster, easier and elegant at the same time!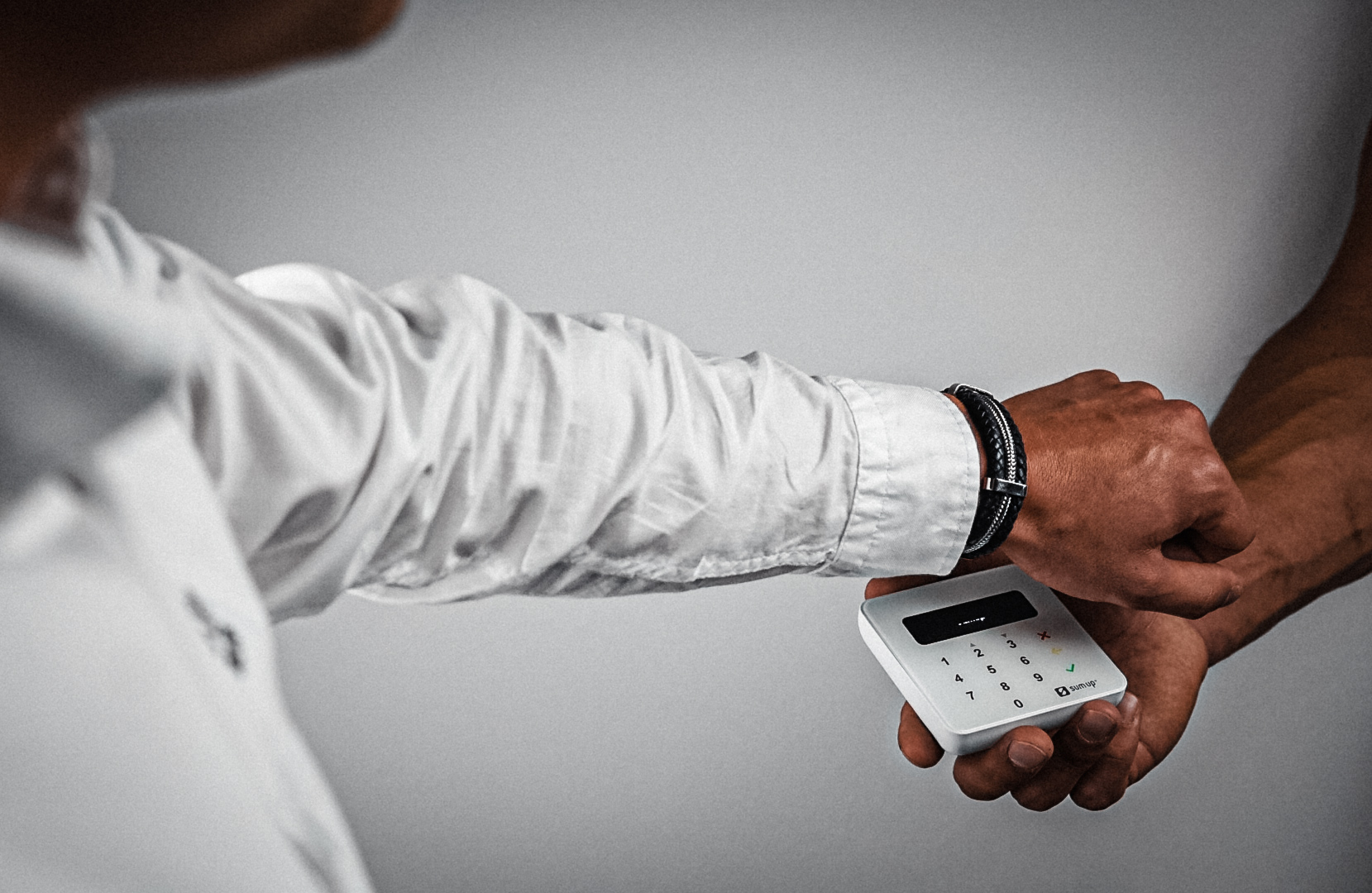 Vacation / Traveling abroad 🏝️
---
Also wherever you see the contactless Mastercard payment symbol abroad, you can pay with the Payletti bracelet quickly and securely.
Don't worry if you pay in a foreign currency. You will always be charged in euros (€) and can use your personal friendly VIMpay app to check your credit after purchase.
If you have any questions about your VIMpay app, please contact VIMpay customer service. (https://www.vimpay.de/kontakt/)
---
Use Payletti and VIMpay for simple, elegant and fast shopping – perfect for everyday use and as a daily companion.
From a quick lunch to a wild party evening, with Payletti you can pay flexibly and securely at any time, for any occasion.
While jogging to the bakery, at the festival, in the discotheque. Leave your cell phone at home and pay for smaller daily purchases with Payletti.